Ben Folds: Way to Normal [fake]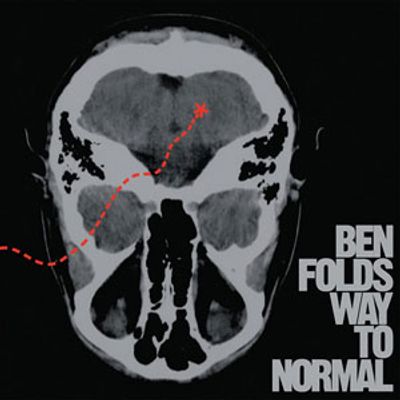 Just a quick update, owing to the fact that I've finally got round to "absorbing" the fake version of the latest Ben Folds album. I posted about the "official" release last week, and included a link to a torrent for the "fake" version of the album that Folds "leaked" on to the 'net to fool his fans.  I also predicted that the joke cut would be much better than the official version; and I was right!
Obviously it doesn't stand up as an album in it's own right (it's the cheesiest thing I've heard in ages), but as long as you're aware it's a pastiche when you're listening then it's amazing.  It's such a good parody of Folds' style you could be forgiven for having fallen for the scam before it was exposed.
There's nothing here for people who aren't already fans of Folds, but that just comes with the territory.  If you are familiar with Folds' repetoire, however, I'd strongly recomend giving this "fake" album a listen.  I personally found it a much more rewarding experience than the album proper.
Ben Folds - The Bitch Went Nuts [Fake]