Saint Raymond: Young Blood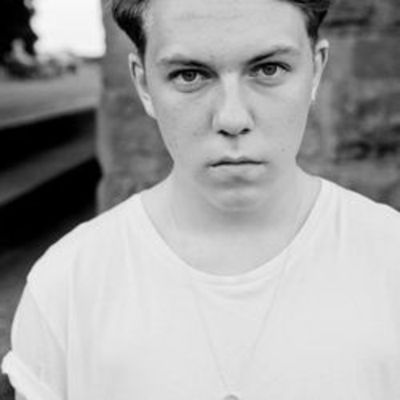 It looks like cooler-than-thou singles-label National Anthem have secured themselves another upbeat indie act to add to their small-but-star-studded roster. They've already proved themselves to be reliable hipster bellwethers by putting out 7"s by Chvrches and Haim "before they were cool" and even their less commercially successful releases have been remarkably good records (both Atlas Genius' Trojans and Sir Sly's Ghost have never strayed too far from my turntable).
Saint Raymond is their new signing, and his single Young Blood is scheduled for release on Jan _5th. A cursory snoop through his Soundcloud page shows Saint Raymond has a good ear for a melody, and _Young Blood is the best of the bunch. There's a catchy chorus, staccato guitar lines, gang vocals, and the delivery smacks of the middle-English-geezer accent that's proven to be so popular throughout 2013.
Only time will tell if his rise will be as exponential as that of predecessors Chvrches and Haim, but the fact that he's just signed to Atlantic means that those of us waiting for a proper LP are unlikely to be disappointed. If the fickle finger of fame has any connection at all to quality music then we'll no doubt be hearing much more about Saint Raymond in 2014.