Eliza And The Bear: The Southern Wild / Upon The North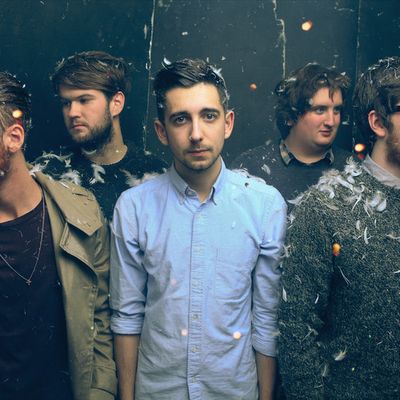 Today's aural treat marks a return to more organic sound. Eliza And The Bear's music doesn't have the synthetic elements that have dominated the pages of this blog lately, and it proves that you don't need a drum machine and a Micro Korg to be upbeat and energetic. While synth pads and 808 snare hits have been dominating my playlists of late, this is the kind of music that I really hanker for.
There's acoustic guitars and trebly, uncompressed kick stomps aplenty on this release, and the band's aesthetic borders on the tweed-y (and yes, I think at least one of them may have a beard), but there's none of the faux-folk pretensions that mire so many of Eliza And The Bear's contemporaries.
There's an obvious ambition at work here - you don't write songs with this much scope for anthemic barnstorming and then hide yourself away in your bedroom - but the crucial element is that, beneath all the bravado and rousing harmonies, both The Southern Wild and Upon The North are fantastic songs, pure and simple.